Hearing Aids Bluetooth & Connectivity
Connect your hearing aids to your smartphone and other devices in your home.
Hearing Aids Bluetooth & Connectivity
Connect your hearing aids to your smartphone and other devices in your home.
Hearing aids can do so much more than help you hear certain frequencies that you're missing. They can also keep you connected to the world of devices that help you communicate with loved ones, colleagues, or your favorite type of entertainment through the power of Bluetooth-enabled technology.
Try a one week no-risk hearing aid demo.
Benefits of Hearing Aids with Bluetooth Connectivity
The addition of Bluetooth technology to digital hearing aids allows the hearing aids to double as highly personalized, custom audio devices. Bluetooth connectivity works regardless of the type of hearing aids you have (in most cases) and the type of Bluetooth-compatible devices that you like to use to stay connected.
Stream Phone Conversations
Bluetooth-enabled hearing aids allow you to stream phone conversations directly to your devices. There's no need to remove them or use another phone device or headset. That's right, you can have a hands-free conversation with the added bonus of personalized amplification of your hearing aids. Crisp, clear sound streamed directly into your hearing aids, with your voice as equally as clear for the person you're speaking with.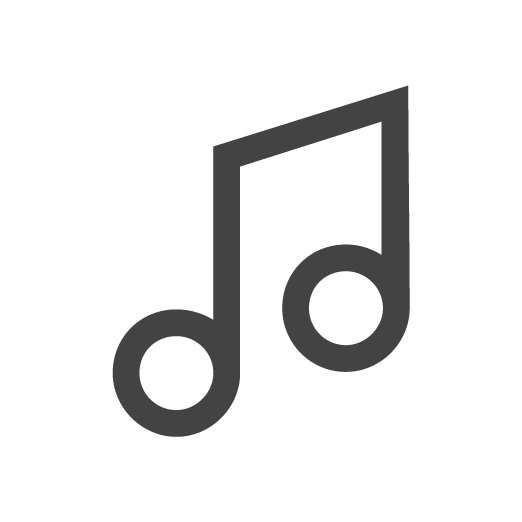 Listen to Music
Bluetooth-compatible devices let you listen to music, videos, or podcasts directly through your hearing aids. Stream the content you love with a higher and personalized sound quality. All you need to do is connect your devices to your computer, smartphone, tablet, or other bluetooth device and off you go! Your favorite audio streamed directly to your ears safely, clearly, and reliably.
Connect to Your TV
One of the most common issues we hear from couples is in regard to the television's volume. It's too loud for one and too soft for the other, which can lead to disagreements or to couples spending less time together. Bluetooth-friendly hearing aids can connect to TV and listen to your favorite show directly through your hearing aids regardless of the volume setting on the TV remote. This is one Bluetooth feature that might get applause from your family or significant other!
Change Settings With Your Smartphone
Smartphone compatibility means more control over your devices. One struggle that folks sometimes will describe is difficulty making adjustments to their devices because of how small they are. While they love how inconspicuous their hearing aids are, they are sometimes so small that minor calibrations — volume, switching from loud to quiet mode, or switching to T-Coil — can pose a difficulty. Bluetooth makes this easy!
You can make in the moment adjustments to volume, sound quality, and much more utilizing an app on your phone. No more trying to turn knobs or press buttons on your hearing aids. Quick, discrete changes are at your fingertips!
One week no-risk hearing aid demo.
Studies have shown it takes people an average of 7 years to come in for a hearing evaluation after first noticing difficulty hearing. Together, we will pick a product to try and let you wear it for a week to see if it's right for you.
1. Diagnose
Detect if a hearing loss is present and explain your options based on your lifestyle.
2. Demo
All patients will be eligible for a free (no payment out of pocket) week demo of hearing aids.
3. Decide
After the free week demo, we'll assess if the hearing aids helped improve your hearing loss or tinnitus. If you decide you are not ready to trial hearing aids, simply return the demo devices.
How to connect your hearing aids to a smart device
It's important to remember that while this technology is becoming more common, not all hearing aids are Bluetooth-compatible. Your first step in connecting your devices is making sure that this is a feature they have. If they are Bluetooth-compatible, your hearing care provider can walk you through the steps necessary to connect and pair your devices. It's a simple process that just takes a few minutes to complete, but might be slightly different depending on the device you want to connect them to.
Now, if you discover that your hearing aids are not Bluetooth-compatible and you know that these are the sorts of feature that could really enhance the quality of your life, we'd be happy to speak with you about your hearing health history, your experience with your current devices, and what your Bluetooth-enabled hearing aid options look like.
Video: How to Connect Your Hearing Aids to Your Smartphone
Video: How to Stream from Your Smartphone to Your Hearing Aids
Get your Bluetooth-ready hearing aids!

Why should I get Bluetooth-Compatible Hearing Aids?
While there are still developments being made to hearing aids year after year, we believe that Bluetooth-enabled devices represent an incredibly important and useful innovation in hearing technology. It provides so many benefits to the people who wear technology, and makes such simple but important things, like making a phone call, as easy as it should be.
If you're ready to be even more engaged in your world, to have better hearing, and to connect to the devices you love use for work, play, and staying connected with family and friends, then Bluetooth-friendly hearing aids just might be right for you.
Call Colorado Ear Care today to learn more about Bluetooth-compatible hearing aids!