How do hearing aids work?
Today's hearing aids are small but incredibly powerful computers.
How do hearing aids work?
Today's hearing aids are small but incredibly powerful computers.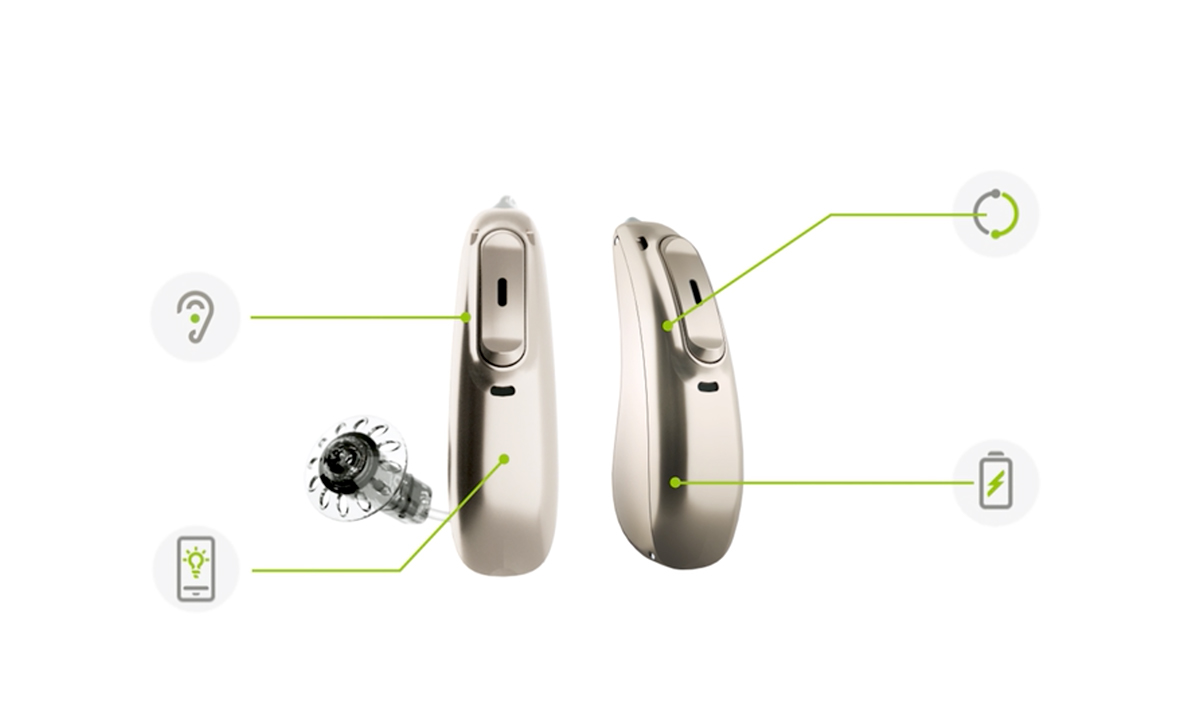 Colorado Ear Care's team of experts use their expertise to fit these devices precisely and comfortably to improve your unique type of hearing loss.
Try a one week no-risk hearing aid demo.
How do hearing aids work?
Most hearing technology will consist of three basic components:
Microphone
A microphone's job in a hearing aid is to capture sounds. Some hearing aids have only a single microphone while others have multiple microphones. This not only improves speech clarity and understanding, but in more advanced hearing aids allows the hearing aid to dampen background noise and help conversational speech come through more clearly.
Amplifier
Amplifiers take the sound that is captured by the microphone and make it louder. Today's hearing aids house mini computers that are programmed and adjusted to the hearing needs of the individual user by their provider during the fitting process. Not only do the amplifiers make sounds louder, the chips inside the hearing aids tell that amplifier to treat signals like speech or noise differently. How advanced those functions get depend upon the technology level of the hearing aid.
Receiver
The receiver processes that incoming sound so that you can hear it. The receiver is either housed inside the hearing aid shell, in the case of custom, in-the-ear hearing aids, or in a piece that connects to the hearing aid that's behind the ear in the case of behind-the-ear or receiver-in-canal hearing aids. Your hearing care provider should give you detailed instructions on how to protect the receiver and keep it clean so you can hear your best. Wax and debris can block the receiver making it difficult to hear or blocking the aid from working at all.
Want to see how hearing aids can help you hear your best? Call Colorado Ear Care today!